Keep Your Vehicle Looking   
Increase the value of your vehicle at time of sale or trade with Super Polyshield.
Benefits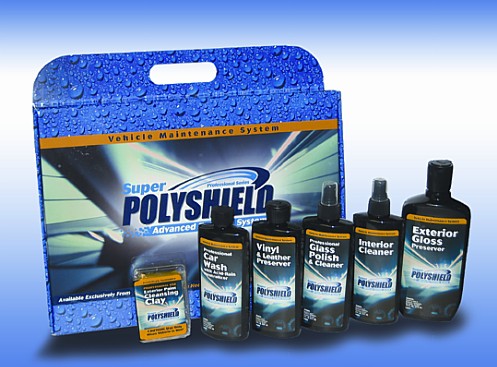 of Interior & Exterior Protection
Exterior protection against:
ACID RAIN

FADING

LOSS OF GLOSS

BIRD DROPPINGS
Interior protection against:
STAINS

FADING

DISCOLORATION
Keeps vinyl & leather from looking old and worn. Retains natural softness.
Should something happen to your vehicle, this warranty will pay to have it professionally cleaned, buffed, repainted or replaced if it can not be returned to its original condition.
Today's factory applied paint finishes have a shiny top layer of paint called "clear coat."  However, constant exposure to enviromental elements can threaten the shine of your vehicle's exterior finish. The Super Polyshield professional paint sealent creates a transparent layer of polymeric coating that protects and seals out the elements, producing a deep gloss shine and eliminates the need for waxing.
Inside your vehicle, the fabric or leather seats, carpeting, and vinyl trim are vulnerable to permanent spotting and staining from pets, road salts, and muddy shoes, as well as other day-to-day mishaps. Additionally, surfaces will fade and wear down over time from the sun's UV-rays and extreme interior temperatures unless you safeguard your vehicle's interior with Super Polyshield.
 A FREE 6-pr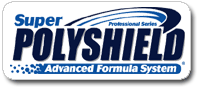 oduct vehicle maintenance kit will be mailed to Super Polyshield customers. The kit includes car wash, vinyl and leather preserver, glass polish cleaner, interior cleaner, exterior gloss preserver and chamois. These products will enhance the Super Polyshield treatment to ensure your vehicle continues to look showroom new!